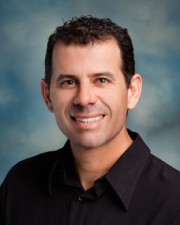 Bill Albers has been selling real estate in California since 1991. Originally a Reno, Nevada native, Bill spent his youth in the Northern California town of Carmel, where his family built and sold high-end properties at prestigious resorts such as Quail Lodge and Carmel Valley Ranch. After graduating with honors in Economics from the University of California, Berkeley in 1990, Bill moved to the Coachella Valley and has been building and selling homes ever since. As a Real Estate Developer and General Contractor, Bill has built or sold over $40 Million in spec homes, customer homes, and commercial buildings. Projects include homes at PGA West, Tradition Golf Club, Bighorn Golf Club, The Vintage, La Quinta Polo Estates, and Hideaway Golf Club.
Clients find Bill's construction and development background very helpful in analyzing different properties and assessing opportunities. As the owner of Albers Construction Co., Bill knows quality construction and value. For those wishing to upgrade or remodel their homes, Bill's vast knowledge of the vendor and subcontractor base in the Desert is invaluable. Bill played college golf at the University of California, where he was a 2-time NCAA Academic All American athlete. He is still competitive, having played in the US and British Amateurs, and most recently the 2008 US Mid Amateur. Bill has won multiple club championships at Hideaway Golf Club and PGA West.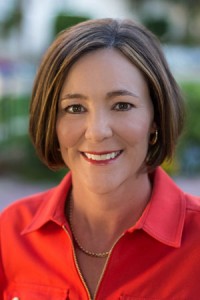 Amy graduated with honors from Villanova University with a B.S. in Accountancy. She worked as a CPA for Coopers & Lybrand in New York City and KPMG in Washington, D.C. Amy grew up playing competitive golf in Maryland, and is currently active playing in the women's golf events. Amy is a very good listener and has a creative mind. She thrives on finding the perfect match for her clients. "It's like a treasure hunt, and when I know I've found the perfect home for someone, it's truly gratifying." Amy and her husband Bill love raising their two young children in La Quinta.
Additional Team Members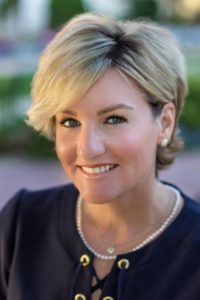 Lisa Putnam began her real estate career in the 1990's after graduating from the University of Oregon. She moved to La Quinta when her husband, Tim Putnam, became the Golf Superintendent at La Quinta C.C. more than 20 years ago. They have enjoyed raising their two kids in this amazing desert oasis and Lisa's real estate career has taken off. She has worked with a team at Double Eagle Real Estate for over 7 years which specializes in selling luxury homes in La Quinta. "I can't imagine doing anything else or living anywhere else – I consider myself so lucky to do what I do – and it's my enthusiasm that propels me to always bring the value of hard work, integrity and outstanding client service."